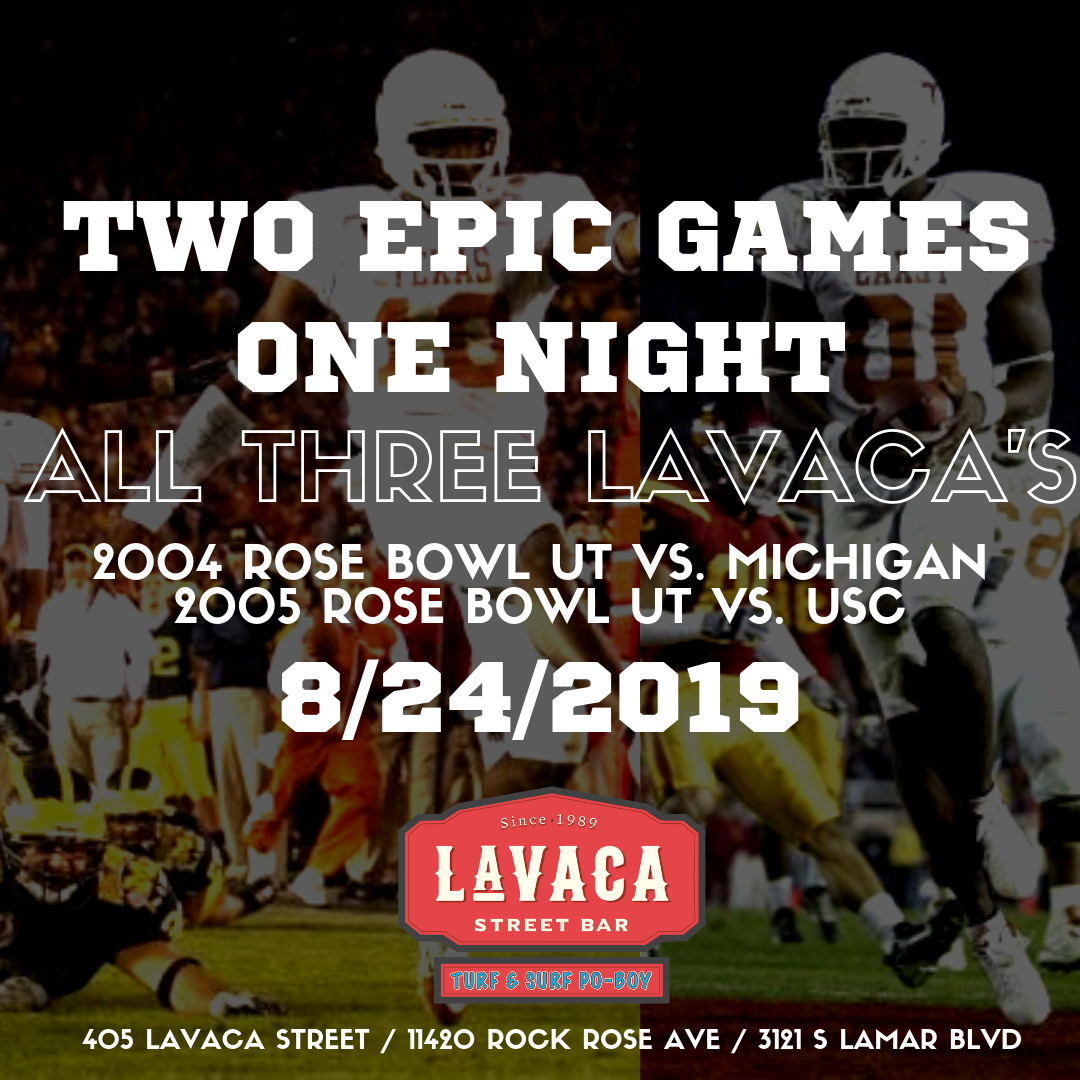 College Football Kick-off
August 24, 2019 12pm
They're (almost) backkkk!!
We're counting down the days until College Football returns & celebrating with a College Football Kickoff Party!
So if you can't make it to DKR, you can watch the game right here at Lavaca Street Bar!
We'll be replaying the 2004 & 2005 Rose Bowl Games starting at noon!
Of course, we love UT, but don't be shy to ask us to play your College Football games all season long!
We're also home of the Wisconsin Badgers, so if you're chanting ON WISCONSIN in Austin, Texas this is your home, too!